Design & Construction
Design that fits your exact needs and vision. JMS Construction can handle your full design and construction requirements, either in house or with our professionally involved partners– from conception to completion.
We craft residential, commercial, and industrial buildings. Focusing on quality and professionalism, JMS provides the finest service possible.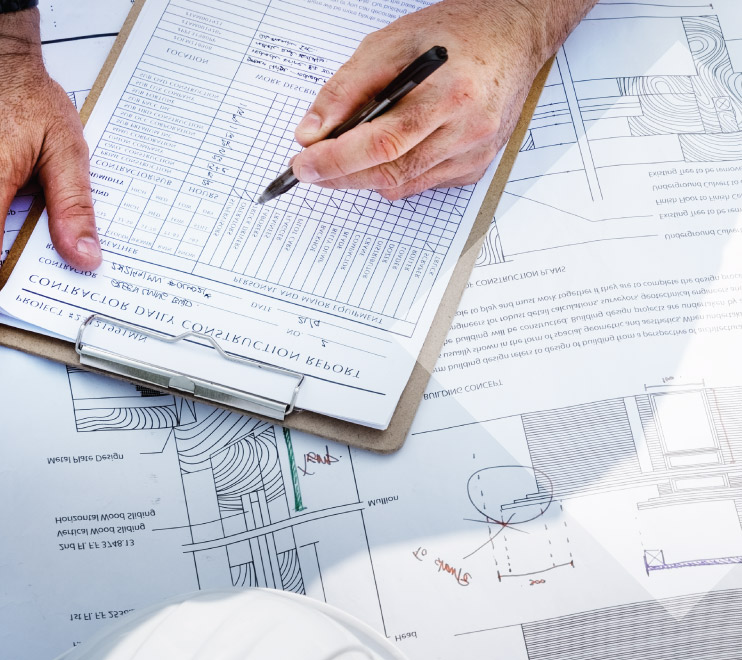 Design & Construction Process
Our first goal is to make our design work for your objectives. To achieve this, we place value in the process, carving out enough time to communicate deeply with our clients and analyze their specific requirements.
As we learn about our client's needs, we educate them on the most valuable methods and features that meet those needs. Through this dialogue, we design to serve your needs in the most economical way possible.
An effective analysis of a client's needs and intentions for their space determines how a project unfolds. With a greater understanding of our client's objectives and expectations, we outline possible disruptions, delays, and any other concerns and present solutions to prevent them.
With a full design and construction project, we only start on the construction once the client accepts the design.
Pushing The Limits
Our team is comprised of highly trained and driven individuals. We are constantly evolving into new territory. By fully integrating design and general construction, we provide the most efficient work processes possible that can save you costs without compromising quality.
We're also technologically innovative. Trained in green design and certified for solar, JMS is qualified to take your design to the next level of sustainable development.
Specific Services
Design and construction can include a number of different services. These services can be bundled or isolated to suit our client needs.
Our most demanded services include:
Pre-Construction
Site Review
Engineering
Interior Design
Preliminary Construction Budget
Responsibility Matrix
Value Engineering
Quantitative and Qualitative Analysis
For our full capabilities, contact us today at 780-876-8491 or admin@jmsconstruction.ca.