Earthworks Division
JMS Construction's earthworks division is backed by a team of highly experienced individuals. We complete commercial, industrial, and infrastructure earthworks projects of various sizes, including grading, excavation, landscaping, and more.
Timely & Cost-Effective Earthworks
At JMS Construction, we're client-focused. We aim to provide you with the highest level of service while carefully managing costs and timelines. Regardless of the project's size, we prioritize client communication and provide regular progress updates.
We also highlight using the most cost-effective methods and procedures to complete every earthworks project. Without compromising quality, we will recommend adjustments to designs and materials if it best serves our client.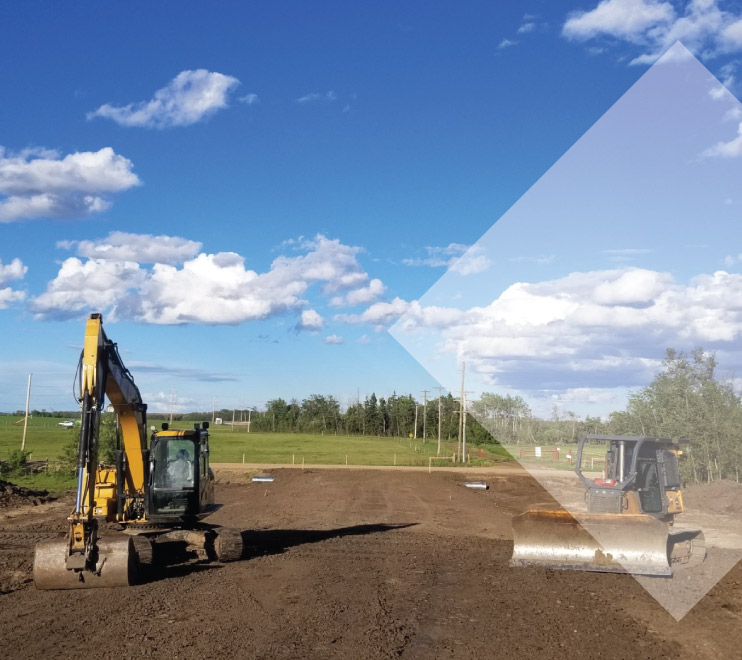 Quality Equipment
At JMS, we regularly service all of our equipment. We keep detailed tracking on all our equipment to guarantee we're on top of necessary servicing. Our operators also take care of our equipment, ensuring to follow practices that extend the longevity and productivity of our equipment.
Local Matters
We've been located in Grande Prairie and have been serving its surrounding areas since our company opened in 2006. Our local knowledge propels our services, letting us serve our community in highly effective ways.
Beyond our local knowledge, our history in Grande Prairie translates into deep and personal care for the ground and communities we work in. We only use environmentally sound practices, and we remain incredibly focused on protecting the wildlife and land that we call home.
Specific Services
Our earthworks division is comprehensive and often bundled with our other divisions. Some of our regular earthworks services include:
Subdivision
Culverts
Landscaping
Snow & Ice Removal
Roads
Approaches
Demolition
Site Maintenance
Mechanical/Electrical Trenching
Site Grading
Hole Augering
Detailed Excavation & Backfill
General Equipment Needs
Start a conversation with our team at 780-876-8491 or admin@jmsconstruction.ca to learn more about our full earthwork capabilities.